KING KHAN
LPs & CDs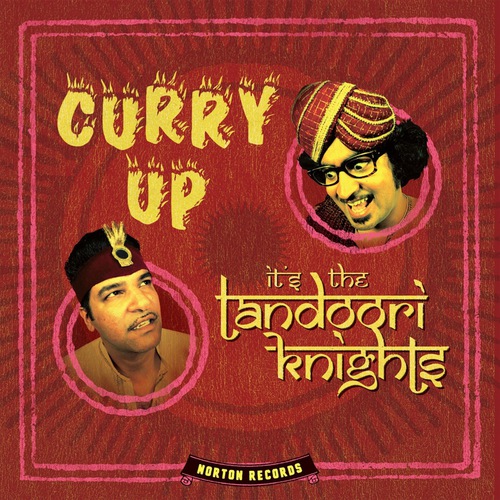 (Norton 363) A dozen curried treats from the remarkable King Khan and Bloodshot Bill featuring the hit single Pretty Please as well as soon-to-be Tandoori taste treats Into Her Arms and Bandstand and mo' Hindu hi-jinx!
Pretty Please / Bucketful / Roam The Land / Tandoori Party / Books And Ribs / Bandstand / Big Belly Giant / Into Her Arms / Dress On / Lovers Moon / Brown Trash / Beauty And The Feast
This album is also available for download:

7 INCHES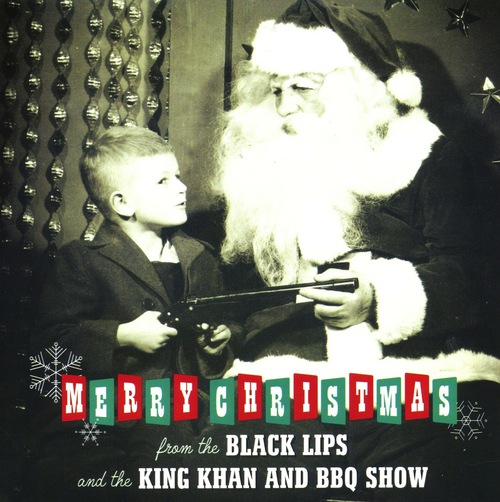 (45-138) Holiday mayhem from today's top merry makers! Don ye now your gay apparel and dig these new festive favorites!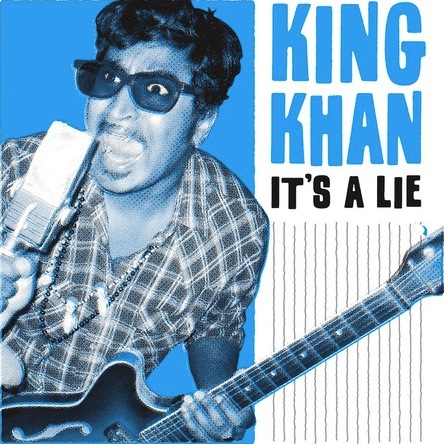 (45-148) Khantagious new set from His Majesty pairs two originals, a deadly snarler plus a tense, brooding instro flip! King on all instruments! First there was King Uszniewicz, then King Coleman... now King Khan! We bow deeply to the three Kings of Norton!
The songs on this 45 are also avaiable for download: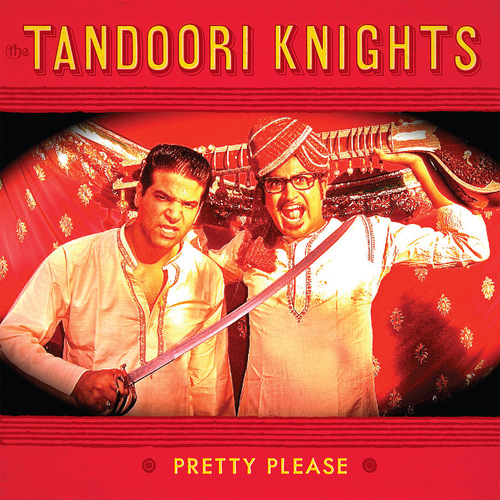 (45-154) Unbelievable Hindu A Boo Boo rock n'roll from King Khan and Bloodshot Bill! Hotter than a bucket of chicken vindaloo!
The songs on this 45 are also available for download: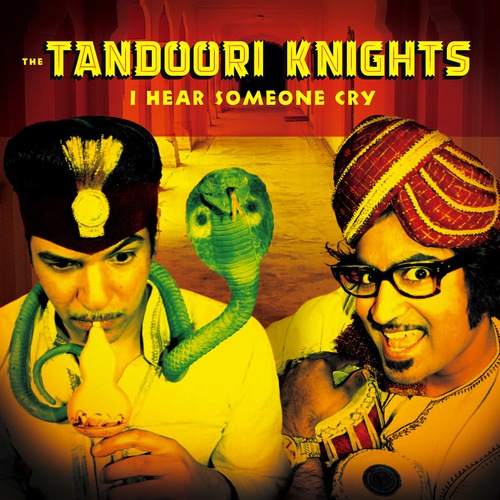 (45-172) King Khan and Bloodshot Bill return with more Eastern musical delicacies!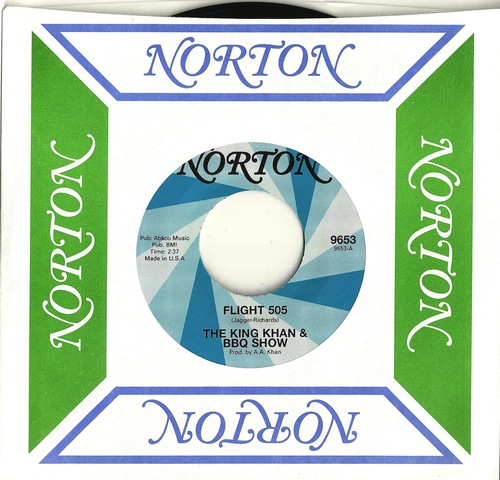 (45-9653) Yes, the label with the able stable has finally landed the in-demand duo for our Rolling Stones trib series, in which we try to alert the inert public about the essential excellence of this relatively unknown English combo by having the hottest names in entertainment today interpret their bucolic chart bubblers. THE KING KHAN & BBQ SHOW's version of Flight 505 is flip-sided by the fabulous FLAKES rendition of the introspective Stupid Girl on this AFTERMATH twin spin ripper!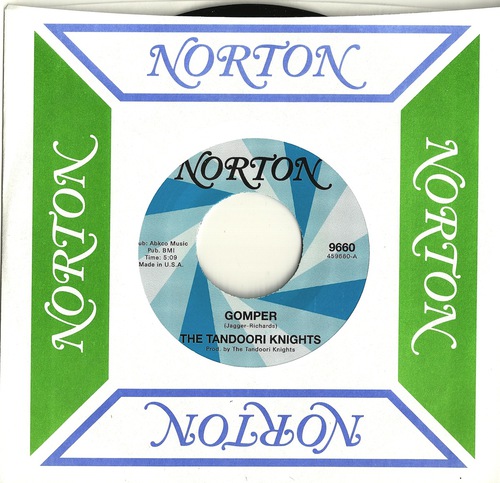 (45-9660) The world's spiciest duo, King Khan and Bloodshot Bill offer a currified romper of Gomper (clocking in at 5:09 - the exact time of the Stones version!) on this New Dehli platter! All they ask in return is that you please remove your shoes. Turn it over and dig Scotland's least likely hit makers as they blaze through everyone's favorite Nanker Phelge floor packer!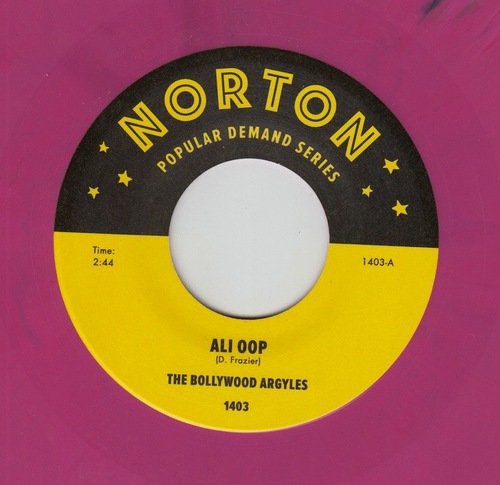 (1403) Norton's Popular Demand Series continues with those Hindu ho-dads, the Bollywood Argyles delivering unique curry flavored takes on Hollywood Argyles and Ray Sharpe hits! Most tasty!
There are no products listed under this category.