HENTCHMEN
LPs & CDs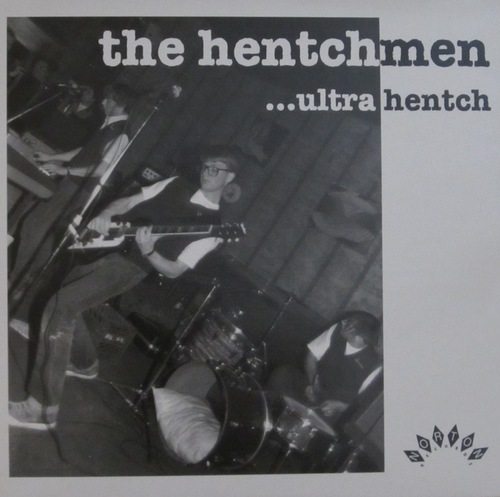 (Norton 237) They come from Michigan with the frantic new beat that's whipping young America into a footstomping frenzy! Check out the unbound sound of the rockingest of today's teen combos! Voted "Most Likely To" at recent function!
Fly Catcher / Don't You Just Know It / Find Me A Girl / Nervous Reck / County Line / Plumbline Stomp / Never Met A Girl Like You Before / Get Outta My Way / Chicks & Cars / Mothball / Five Year Itch / Red Ponytail / Hot Rod Millie / Hentchbeat / Blue Bull Blues / Since I Last Saw You
This album is also available for download: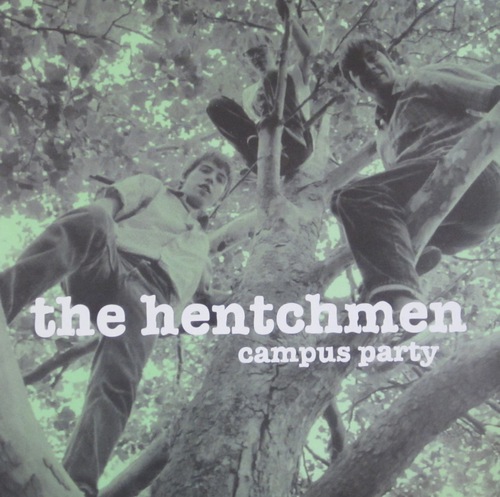 (Norton 245) Positraction action continues on this second Norton LP from Ypsilanti, Michigan's top hot rod racketeers! All new screechin' basement recordings from campus party favorites the Hentchmen!
Campus Party / Dimples / Every Girl I See / I Got Wheels / Mush Mouth Millie / Diesel / Bag Of Tricks / Traction / So Many Girls / J-5 / Mess Around With You / Thunder Express / Brown Bomber / School's A Drag / Scare Tactic / Get In My Car And Drive
This album is also available for download: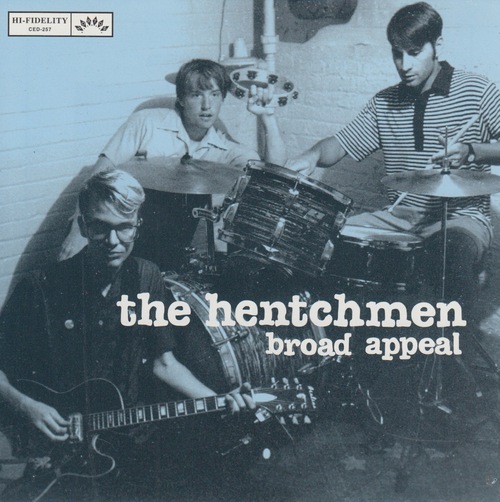 (Norton 257) Caniff Avenue's finest teen combo lurches forward with a new longplay seething with true zit poppin' anxiety! These 3 young Michiganites take the dance floors to where they've only dreamed of going -- straight to hell in a handbasket. Rompin' intercollegiate stompers, moody suburban strollers & stormin' detention time garage whiners are but a sampling of the many moods of today's Hentchmen. Recorded at esteemed Verboten Studios by the Cullen Beach!
Michigan Blues / Slow Down / Casmere And Campau / Crissy Rides Again / Half Step Away / Exit 154 / Old Enough To Drive / Four Eyed Buick / Red Hot Car / Lookin' For A Girl / Shadow Play / Leaving The Highlands / My Catalina / Nothing To Say / Celibate Stroll / Lucille
This album is also available for download: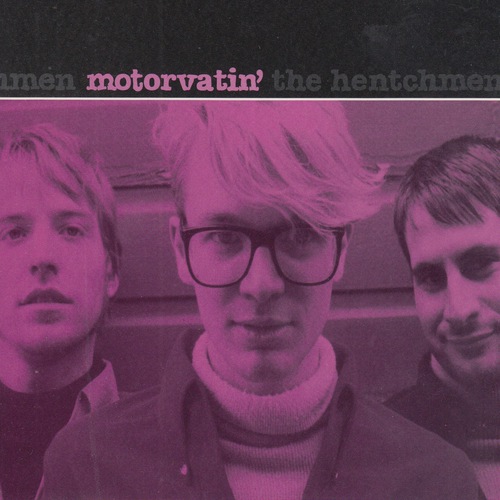 (Norton 264) Detroit's most frantic rock n' roll trio return with their 4th Norton longplayer! Chuck Berry inspired garage stuff is split fare of over the top studio & flat out mental live recordings, showin' the H-men at their garage bash wildest!\
Studio: Polish Lady / Life Story / Rat Bones / Take Me Back To The Arcade / Poor Sherilee / Naked Sister / West Side Brat / Elektra / (Cryin' Just Like) Otis Live: Two Tone Belair / Half Step Away / Every Girl I See / Yesterday's Trash / Leaving The Highlands / Hot Rod Millie / Take A Good Look / So Many Girls
This album is also available for download: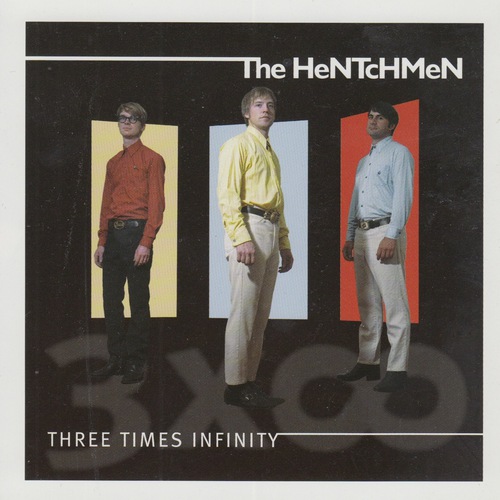 HENTCHMEN - THREE TIMES INFINITY
(Norton 294) The mighty Detroit Hentchbeat roars again! The Motor City's coolest rock n' roll band rides delivers their most powerful record to date! Includes ten new driving Hentch originals plus atomic covers of Big Joe Turner and Devo (?!) and knockout production by Jim Diamond. You've dug their four smash Norton albums plus the HENTCH-FORTH mini-LP (featuring a young Jack White on bass), now let the big sound of the Hentchmen take you THREE TIMES INFINITY!
Straight Up / Makin' Out / Brain Power / Broke Down / Shimmy Shake / April / LeSabre Radar / Front Porch Entertainers / Ate The Phone / Beat That / Pack Up & Go / Teenage Letter
This album is also available for download:

7 INCHES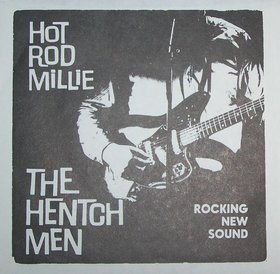 (45-025) Wild lo-fi mayhem from Detroit teen combo! Top's from their debut Norton LP ULTRAHENTCH and the double dousin' flip pair is excloosive non-LP roar! Meet the Hentchmen & stay for the semester!
The songs on this 45 are also available for download: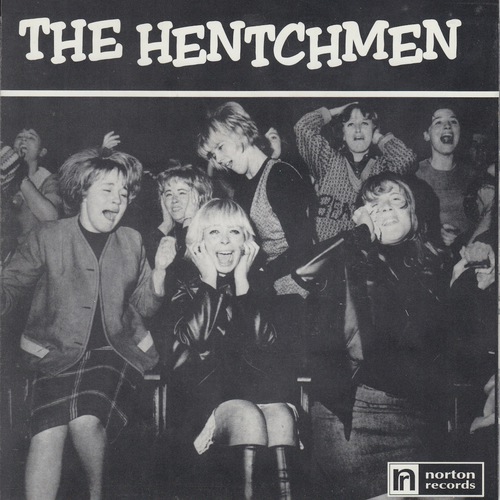 (45-034) Detroit's dynamic dimwits of rhythm hot wire three crazed original basement bashes linkin' up a toon from the CAMPUS PARTY big disc with two non-album swingeroos!
The songs on this 45 are also available for download: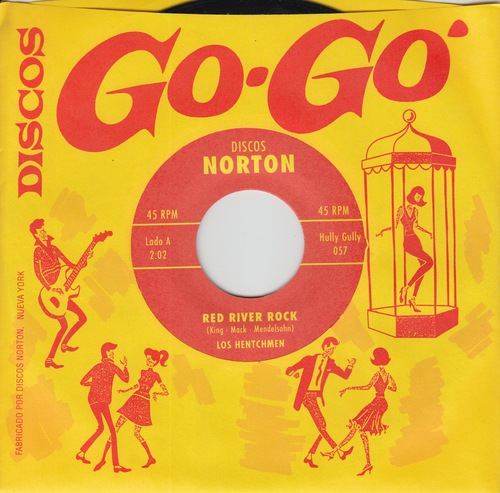 (45-057) The Michigan monsters are at it again, pairing an alarmingly uptempo nugget with a superbly snotball garage whiner b-side. Instant party fave for kids of all ages.
(45-068) Killer snarly three chord malcontent Xmas anthems from Detroit's noisiest basement maulers! Classic Farfisa-fueled nog mosh for holly hop hepsters!
(45-9642) Another Memphis topside, as hometown faves Reigning Sound featuring Greg Cartwright (Oblivians, Compulsive Gamblers) offer a stunning take on I'd Much Rather Be With The Boys duking it out with Norton's legendary Hentchmen, who serve up the Surprise, Surprise (produced by Freddy Fortune) with a nod to their Motor City idols the Underdogs!
There are no products listed under this category.