TIGER MOODY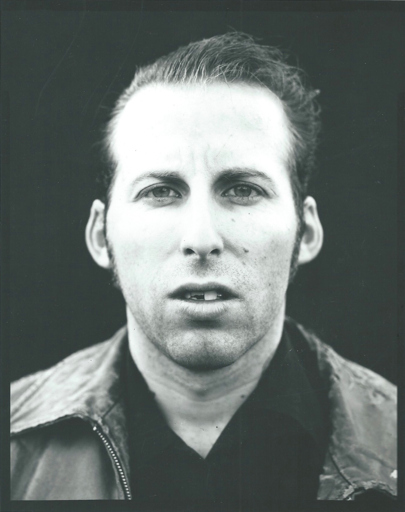 TIGER MOODY was born in Minneapolis, Minnesota in 1971 and reared in the suburbs of Trenton, New Jersey. His past occupations have included fry-cook, tattooist, bouncer, and janitor. He lives in New York City and has not visited a dentist since 1987.

Kicks Books presents the first new act of writing with the ability to force the reader into the streets to shout HELP… the first new printed effort to deliver total mayhem and ritual ruthlessness, remolding 20th century popular culture into its original dead-end slur... Tiger Moody weaves his deadeye polemic with a cynical charm reserved for a darker, better era. Join us in celebrating the publication of INDUCTION OF THE SYCOPHANT, the greatest new book since the Gypsy Witch Book Of Numbers.

"Having 'Induction of the Sycophant' next to 'The Red Book' of Carl Jung and the 'Codex Seraphinianus' by Luigi Sarafini completes my Trilogy of Insanity...in spades."
- Richard Lloyd, Television

"Moody is the best thing to happen to writing since I figured out you can cop a buzz huffing correction fluid."
- Gillian McCain, Please Kill Me

"Moody has the nerve to confront the reader with the notion that the old farts and witch hunters may have really been onto something, and that lives may have been ruined. Then he further goads the reader to perseverate over whether they should even give a shit."
- Adam Woodrow Nathanson, Born Against

"A very good writer...I am happy that he doesn't DRAW cartoons! He doesn't, does he?"
- Arnold Roth, Trump/ Humbug/ Help!
-----------------------------