ARCHIE & THE BUNKERS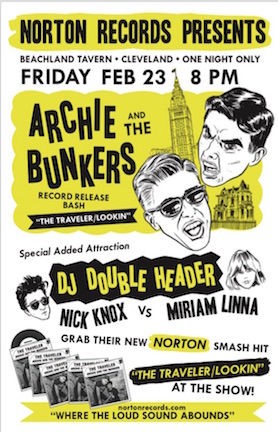 NEW ON NORTON - ARCHIE & THE BUNKERS!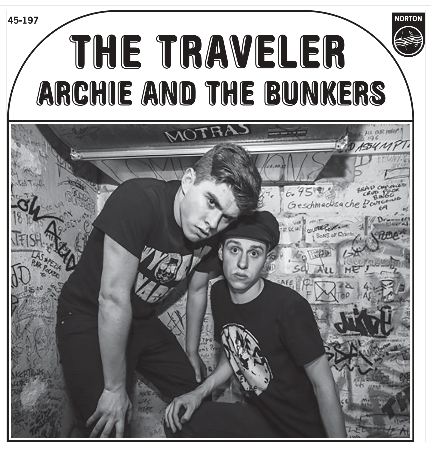 45-197 ARCHIE & THE BUNKERS - THE TRAVELER/LOOKING Cleveland's incredible two-teen goon squad delivers a double A-sider recorded in Detroit with Jim Diamond-- making for a midwest tour de force that cannot be beat. THE TRAVELER is the longest 45 side ever on Norton and superlative to the last drop- lush dread ballad (whazzat? it's the BEST!) that suggests Screamin Jay Hawkins fronting the Zombies. Flip is killer two minute rocker deluxe. Super hopped up about these young Ohio brothers making tracks at Norton!

Also available as a download!

There are no products listed under this category.